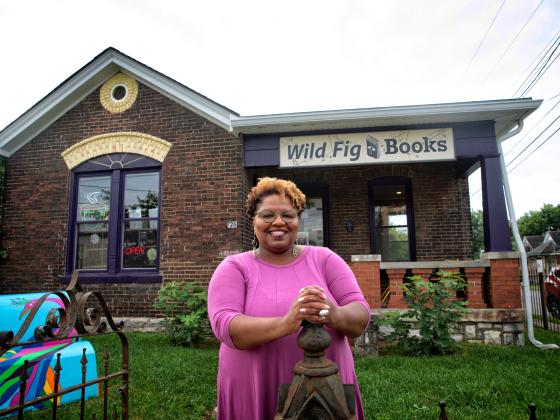 Uplifting Our Work
and Shared Humanity
Advances in science and technology must accompany a thoughtful and critical understanding of the humans impacted by modern transformations.  Despite fiscal and rhetorical challenges to the contrary, we believe the humanities are absolutely critical in creating a functional and equitable 21st-century society. 
Well beyond campus boundaries, the entire Gaines Center community is proud to advocate for arts and cultural education, research, and funding. Whether it's supporting Kentucky small businesses, or visiting D.C. legislators with the National Humanities Alliance, the Center works diligently to ensure a bright future for humanities in all its forms. 
Kentucky Organizations
Kentucky's history is steeped in the arts, culture, and literature; these organizations only want to ****
an independent, nonprofit affiliate of the National Endowment for the Humanities in Washington, D.C.
advises the U.S. Dept. for Libraries and Archives on library development issues, funding, services, etc.
supports development for artists, downtown redevelopment, film screenings, recreation, special exhibits, and more
use NHA's Humanities Landscape Map to find a humanities organization in your part of the state
National Organizations
The following are national organizations whose work is critical to ensuring the future of humanities studies, literacy and federal funding. Visit their websites to learn more about how you can join their work without even leaving home.  
support the preservation of historic collections, humanities exhibitions, scholarly research, curriculum, and more
a coalition of organizations dedicated to advancing humanities education, research, preservation, and public programs
promotes books and libraries, literacy and reading, and poetry and literature
Free Humanities Resources
University of Kentucky Resources
Over the past year, many campus departments adjusted to new constraints by moving regular events and programming online. While we had to sacrifice our togetherness, among many other things, the virtual approach created an opportunity for viewers to revisit these resources. 
In 2020, the Center introduced this project to see how Kentucky artists, thinkers and creatives adapted to COVID-19
UK Libraries has made dozens of e-books freely available to those with a linkblue ID or library login
a new initiative led to a number of creative, virtual events that can be rewatched on the Center's YouTube page
although in-person admission is back (and still free), you can still view past exhibits
Virtual Museum Tours
While many artist events and cultural exhibits are still rebounding from COVID-19, some became even more accessible during the pandemic. Below are a few 3D tours of world-renowned museums. 
you no longer need a passport to see the largest collection of art in the world
move through an online, state-of-the-art immersive experience of history and artifacts
with a free app from Google, you can browse one of America's finest museums